30 Jun

Homemade Mayo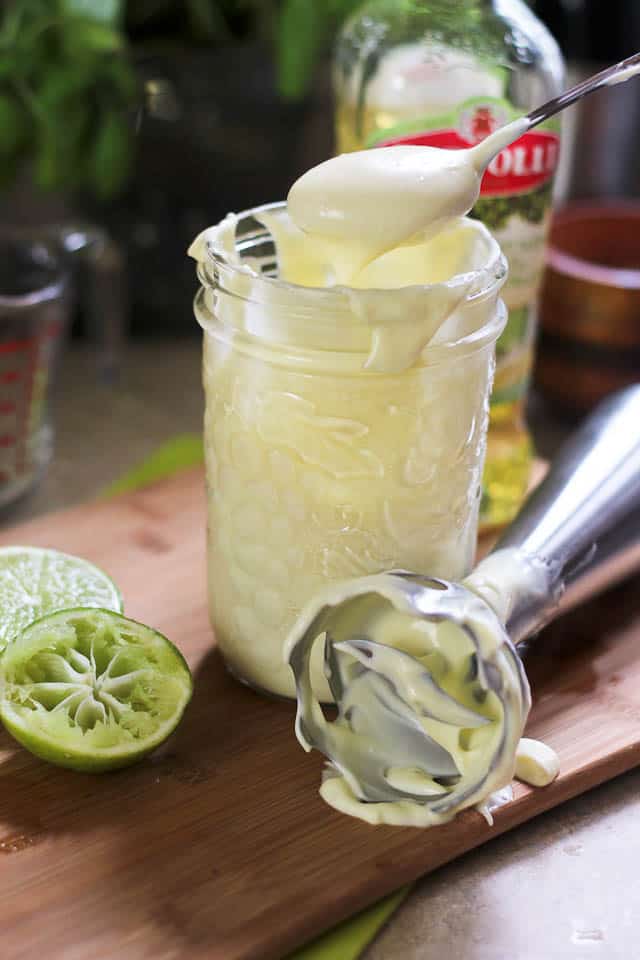 Homemade Mayo:
Ingredients:
1 whole fresh large or extra-large egg, taken straight out of the fridge
2-3 tsp fresh lime or lemon juice or apple cider vinegar
1/4 tsp. Pink Himalayan Salt
1 cup MCT oil or Extra Virgin Olive Oil
Optional Add-Ins:
1/4 tsp. freshly ground black pepper
1 garlic clove, peeled and coarsely chopped
1/2 tsp. oregano, chili powder, or garlic powder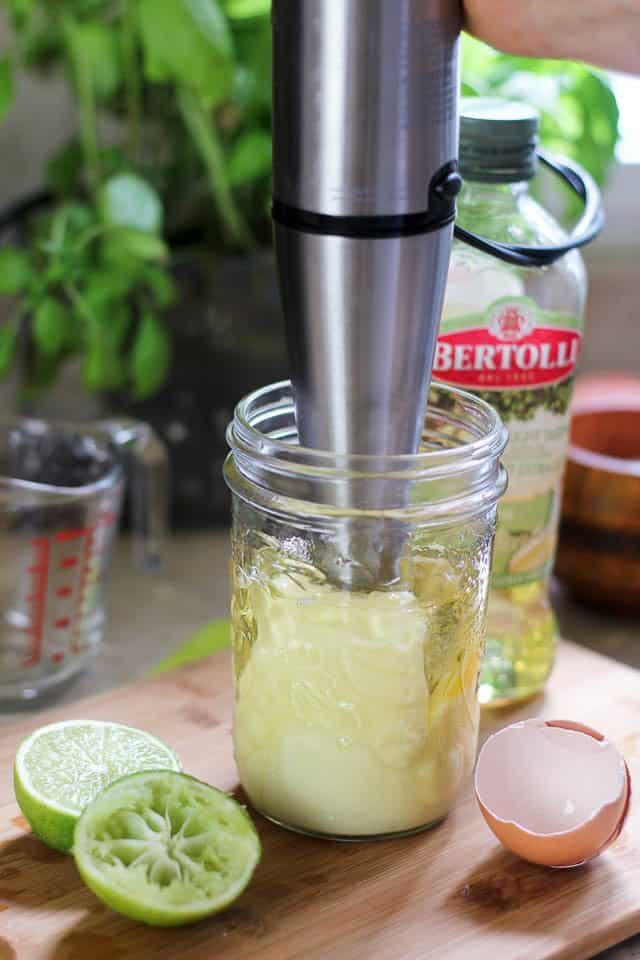 Directions:
Add all the ingredients to a mixing bowl or mason jar and let them sit just long enough for the egg to settle comfortably at the bottom of the jar, underneath the oil, which will take about 10 seconds.
Insert your immersion blender and push it all the way down until it makes contact with the bottom of the jar.
Blend in the same spot for 20-30 seconds. The oil will start to emulsify and turn into a creamy and thick consistency, slowly making its way all the way to the top of the jar.
After 20 seconds, the transformation should be pretty much complete, so start moving your blender around and up and down just to make sure that every last bit of oil gets well incorporated.
Store in the fridge an airtight container (mason jar) for up to 2 weeks.