02 Jul

Cucumber Asian Noodle Salad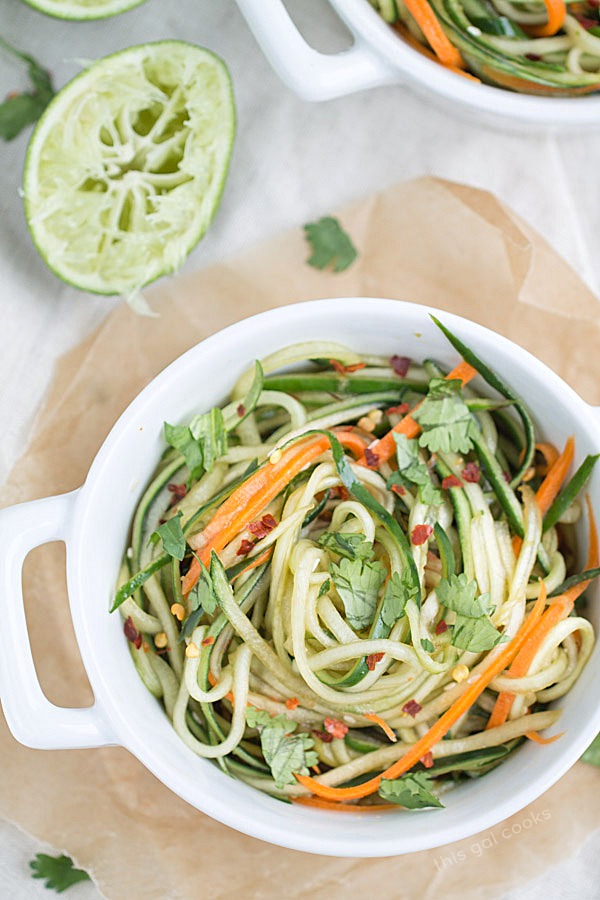 Ingredients
3 medium to large cucumbers
Ingredients for Dressing:
1 clove of garlic, minced
Juice from half a lime
½ tbsp. Red wine vinegar
1 tsp grated ginger
2 tsp. Bragg's Liquid Aminos
1 – 2 tsp Frank's Red Hot Sauce
1 dropper of plain liquid stevia
Cilantro (optional), for garnish
Red pepper flakes, for garnish
Directions:
Slice the cucumbers Using a julienne peeler or spiralizer. Place the cucumber "noodles" in a large bowl.
Make the dressing by whisking the remaining ingredients (minus the cilantro and red pepper flakes) together in a jar.
Toss the noodles in your desired amount of dressing and serve in bowls. Garnish with the cilantro and red pepper flakes.

PHASE 3 VARIATION:

Add 1 tsp. sesame oil to the dressing and add carrot "noodles" to the salad in Phase 3.