12 Jun

Cucumber Sandwiches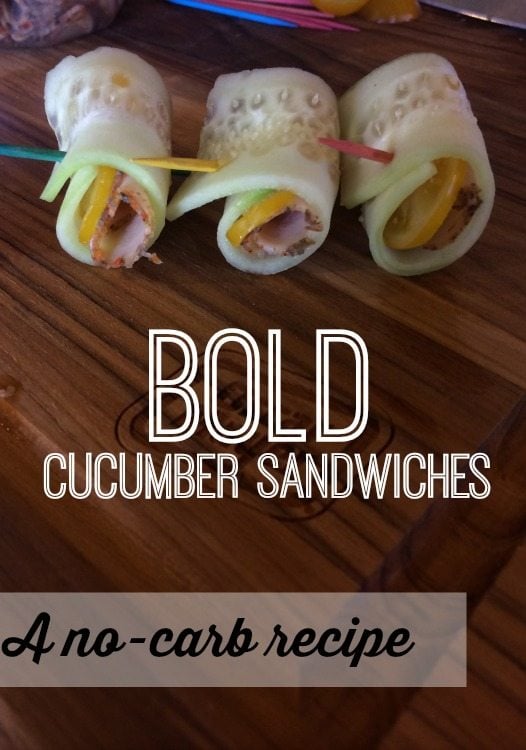 Cucumber Sandwiches: 
Ingredients:
Skinned and Sliced Cucumbers
Turkey Breast Thin Sliced (Very Lean, Low Sodium)
Toothpicks
Directions:
1. Roll up one slice of meat , then cut in half
2. Use sharp knife or mandoline to slice cucumber
4. Assemble sandwich as shown above:
           -Place lunch meat onto cucumber slice.
           -Fold over one side of the cucumber and then the other, using a toothpick to secure sandwich (secure on the sides of the cucumber, not through the seeds)