14 Dec

Cucumber Vinegar Salad
Cucumber Vinegar Salad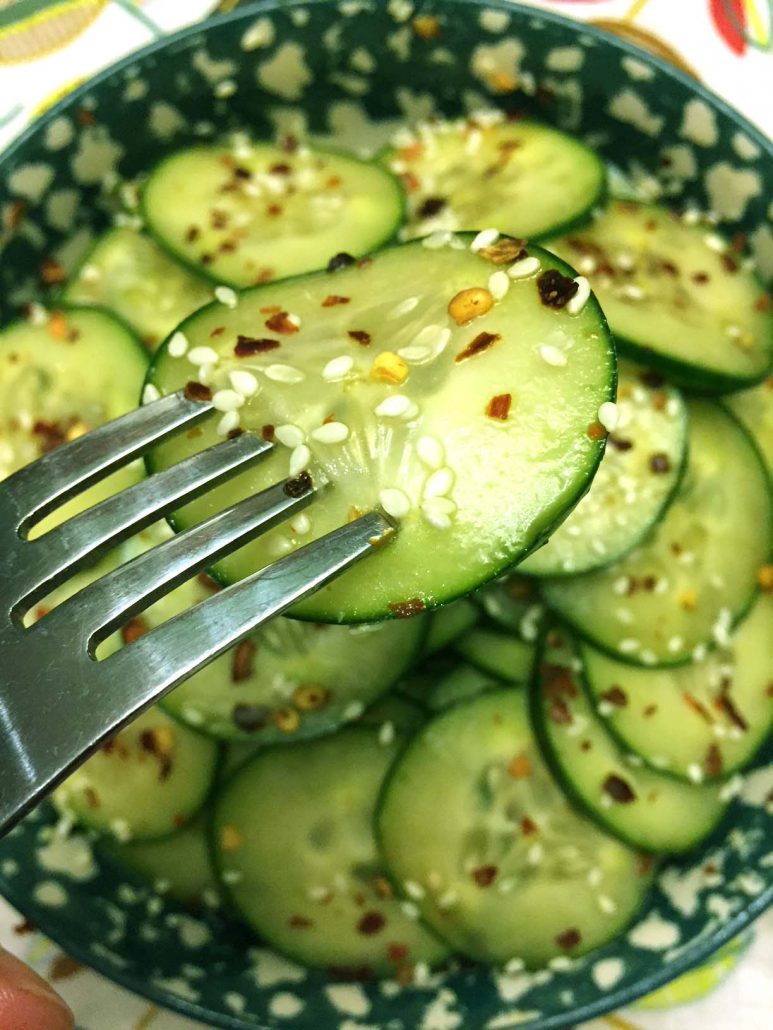 Ingredients:
3-4 cucumbers
1/2 red onion
1/4 c. red wine vinegar (or apple cider vinegar)
1 tbsp Bragg's liquid aminos
1 tsp. stevia, granules or SweetLeaf clear
1 tsp sesame seeds (PHASE 2 option)
½ tsp red pepper flakes
salt and black pepper, to taste
Directions:
Slice the cucumbers as thin as possible. (Leave skin on is up to your preference)
Slice onion very thin or diced.
Put the dressing ingredients in a cup or ziplock baggie: vinegar, Bragg's liquid aminos, and stevia. Whisk with a fork to combine.
Put the cucumber slices and onion in a bowl, pour dressing over them and toss to coat. Sprinkle with sesame seeds (PHASE 2) and red pepper flakes, salt and pepper and toss to combine.