Introducing the Prolean Synergy Program—an at-home, custom fitness protocol unlike any other. FINALLY!
This revolutionary system includes a special scale that feeds important body composition data to your live personal coach via the Synergy online app.  As you weigh yourself, track your food your food, water, and supplement intake, your data is shared with your personal Prolean Synergy Nutrition Coach, who  monitors your weight and body composition to determine progress. Message back and forth with your coach to have your questions answered.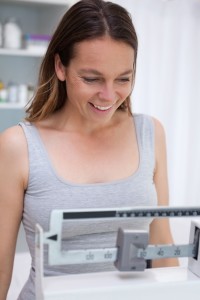 The Synergy Program includes:
The Synergy App – Download this app to take full advantage of the Synergy program! It includes a HIPPA-compliant messaging system to communicate with your coach, food, hydration, and sleep logging features, and compatibility with the Synergy Scale!
The Synergy Scale – This scale is bluetooth enabled. It connects to the Synergy App and monitors your body composition, tracking your progress and helping your Synergy coach to monitor your goals!
Comprehensive Lab Tests – Our lab testing and doctor supervision really set Synergy apart from any other program! The tests ensure that you remain healthy and balanced for the duration of the program. The lab includes a standard chemical panel as well as additional tests you won't find at the average clinic.
Physician Review of Labs – Our highly qualified physician will make specific recommendations for success based on the results of your lab tests. Every plan is customized specifically to the client to ensure you get the very best results!